Pupils can choose a school meal and have a selection of meals available in the PDF attached for your reference. All meat used in our meals is Halal. Parents who choose for their child to have a healthy school meal, must commit to a school meal for the current half term and cannot switch to a packed lunch mid-term unless you have a prior agreement from the School Office.
All children in Early Years and Key Stage 1 are entitled to Universal Infant Free School Meals (UIFSM). Parents of KS2 children may choose to apply to check their eligibility for Free School Meals (FSM). Children will be eligible for free school meals if their parent/carer receives one of the following benefits:
Universal Credit with an annual net earned income of no more than £7,400 (£616.67 per month)

Child Tax Credit (with no Working Tax Credit) with an annual gross income of no more than 16,190
Working Tax Credit run-on (paid for the four weeks after you stop qualifying for working Tax Credit)
Income Support
Income-based Jobseeker's Allowance
Income-related Employment and Support Allowance
Support under Part 6 of the Immigration and Asylum Act 1999
The guarantee element of Pension Credit
Check your eligibility for FSM by entering your details online at www.fsm.lgfl.net The online application process links to the DfE eligibility checking service and gives an immediate 'yes' or 'no' response. If you receive a 'yes' please email us at admin@bushhillpark.enfield.sch.uk requesting a FSM application form.
Parents may provide their children with a packed lunch from home if they prefer. Please do not include fizzy drinks, chocolate or sweets in packed lunches.
As we are a Healthy Eating school, we expect pupils to eat a range of foods. We encourage pupils to do this if they choose school meals and we expect pupils to bring packed lunches from home that reflect healthy eating. See our menu below, please note that it is subject to changes.
Week 1 Menu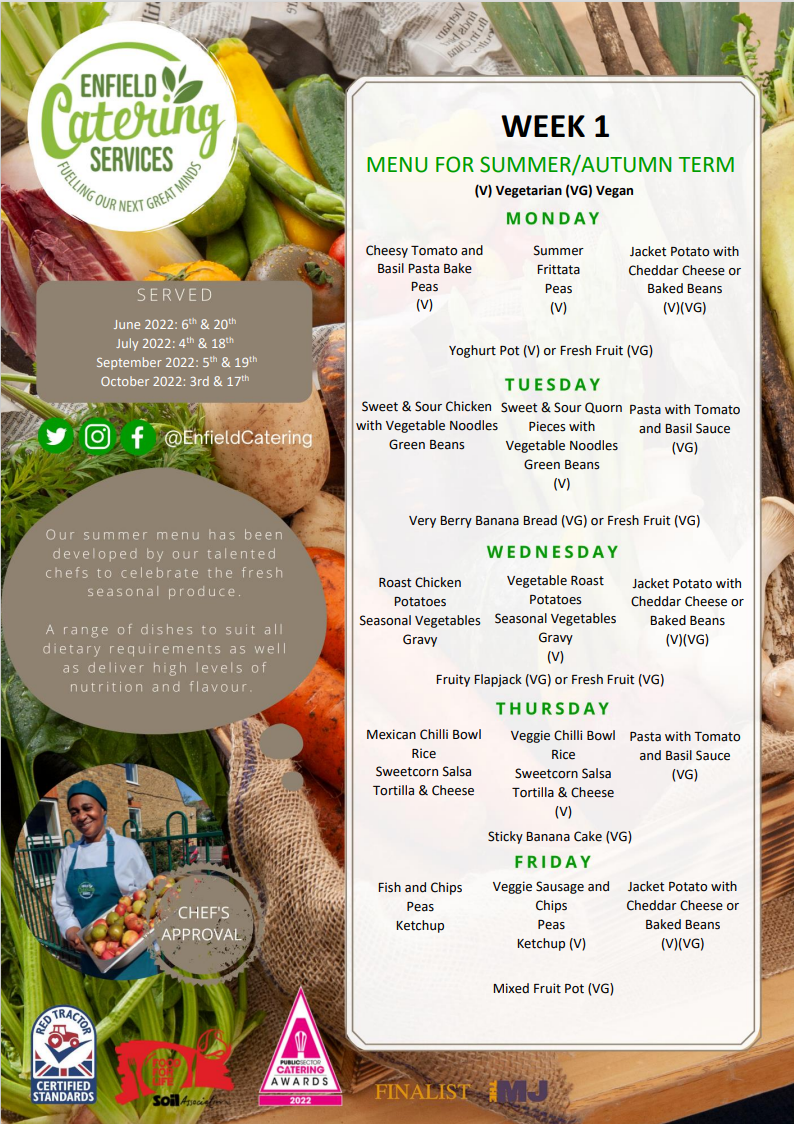 Week 2 Menu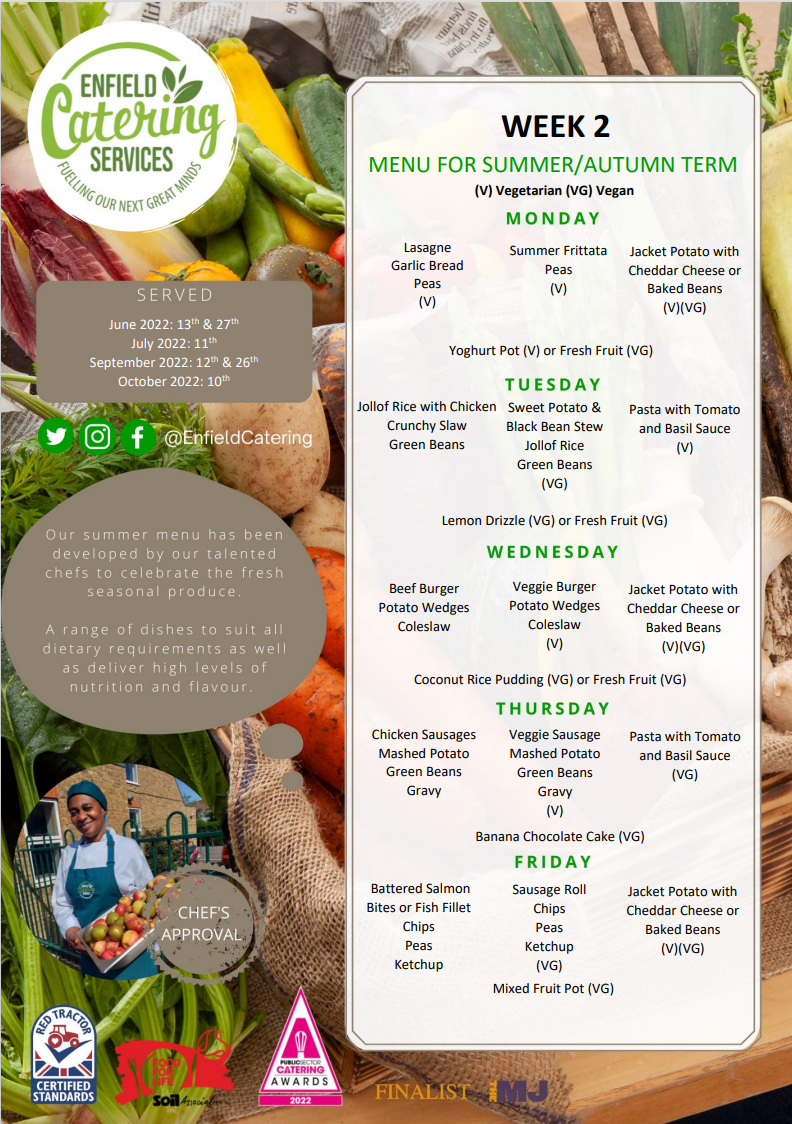 Letter to parents - New School Menu
Summer/Autumn Menu Carb, Fat Values and Allergen Information