Nursery
At Bush Hill Park Primary School, we value the importance of giving children the best opportunities to develop their learning as soon as they begin their education in Nursery. Our aim is to teach children how to become excellent learners from the beginning and have created a vibrant, exciting and motivating Early Years provision to enable them to do this.
Throughout their time in Nursery and Reception, our children have activities both inside and outside of the classroom where they can take part in activities that develop their skills through playing and exploring. We aim to give children opportunities to take part in real activities, such as cooking, and to foster great skills across the curriculum.
We recently invested in our outside area and have developed a great physical area, water area, many stages to encourage their creative skills and an investigation area. We have also made sure that there is a sheltered area so that the children can enjoy learning outside in all types of weathers.
All of these activities are linked to the 7 areas of the Early Years curriculum. These are:
Communication and Language

Personal, Social and Emotional

Physical Development

Understanding the World

Literacy

Numeracy

Expressive Arts
We can always be reached as teachers at: eyfsteam@bushhillpark.enfield.sch.uk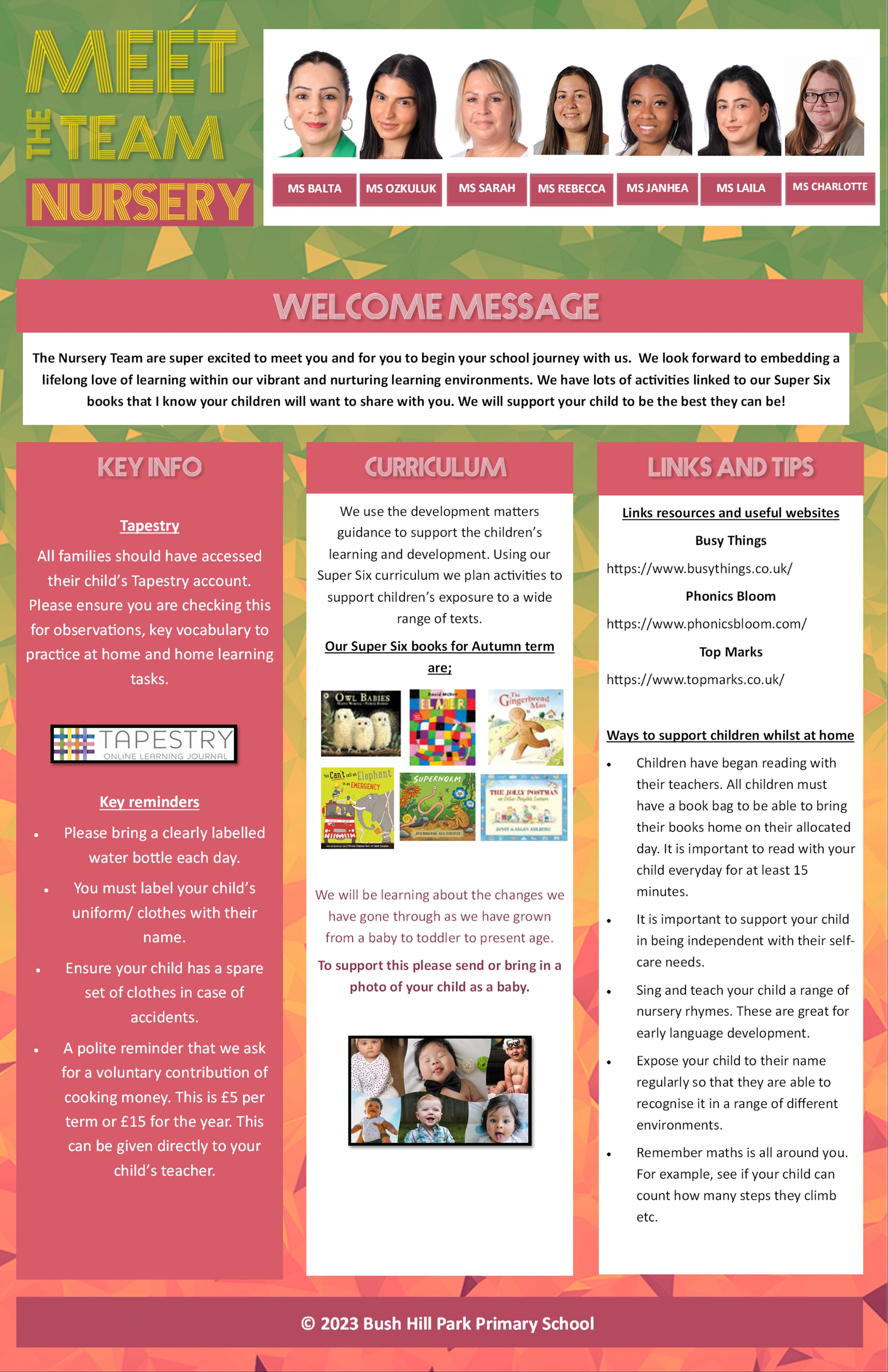 Reception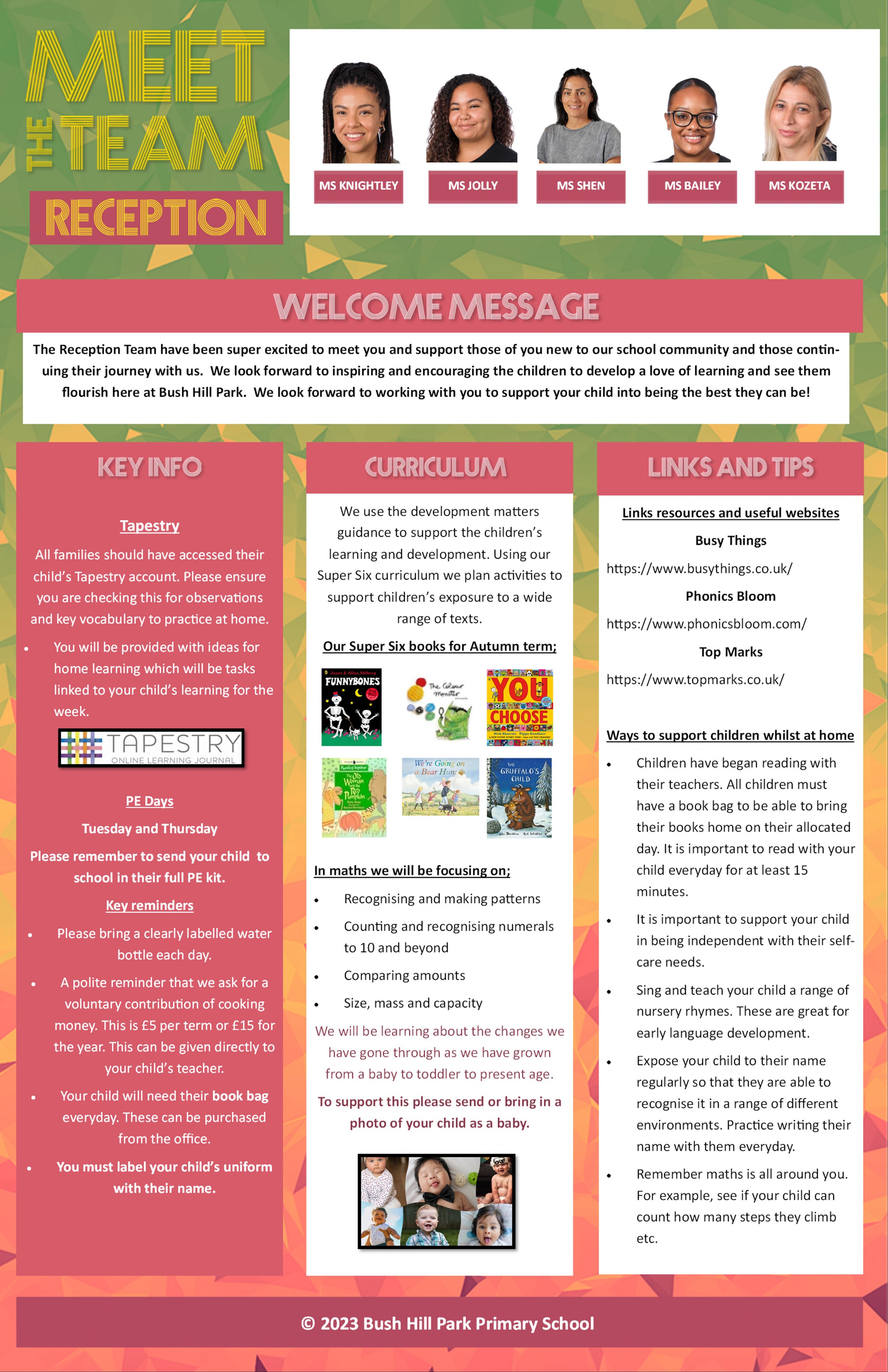 Year 1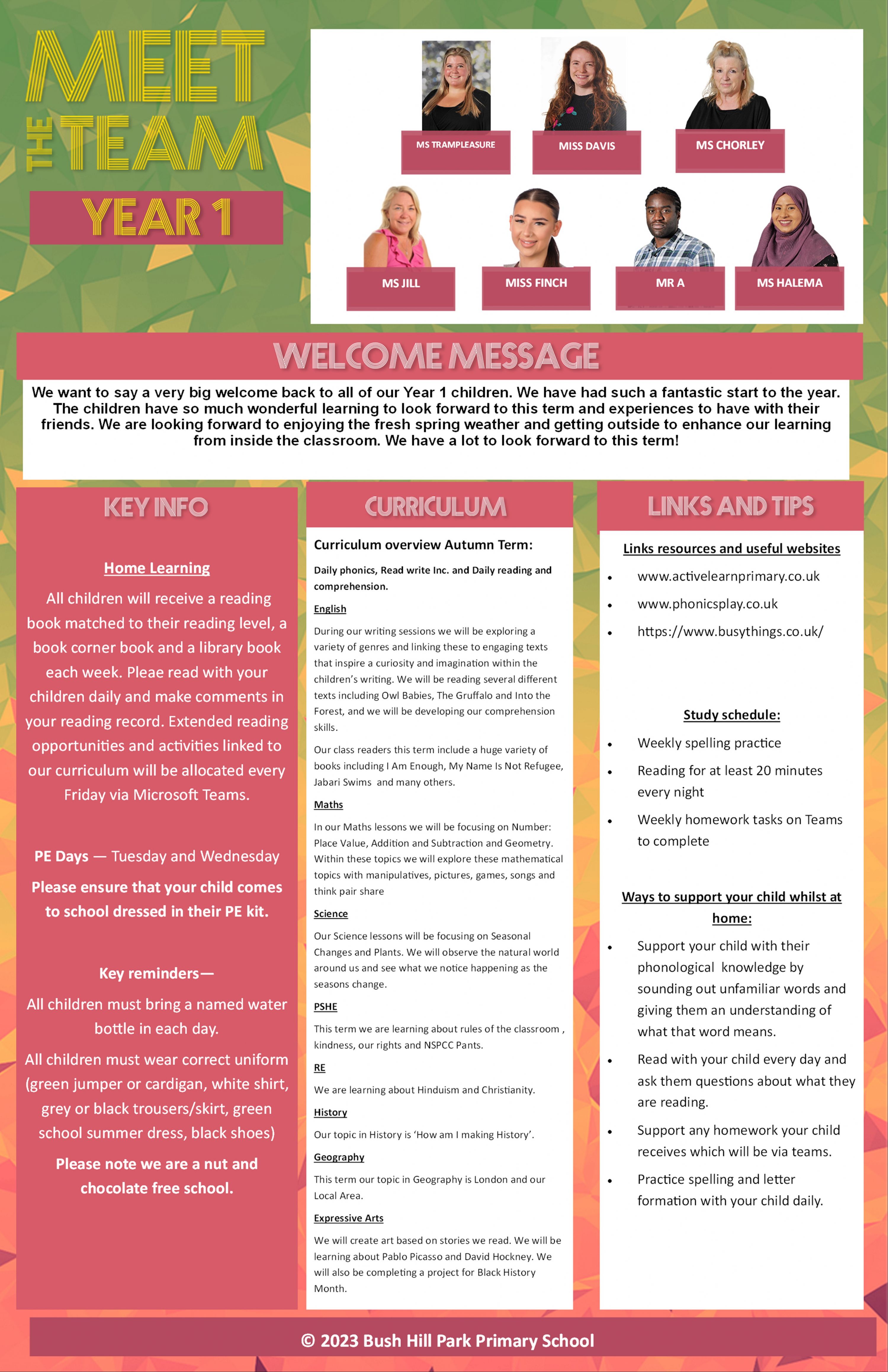 Year 2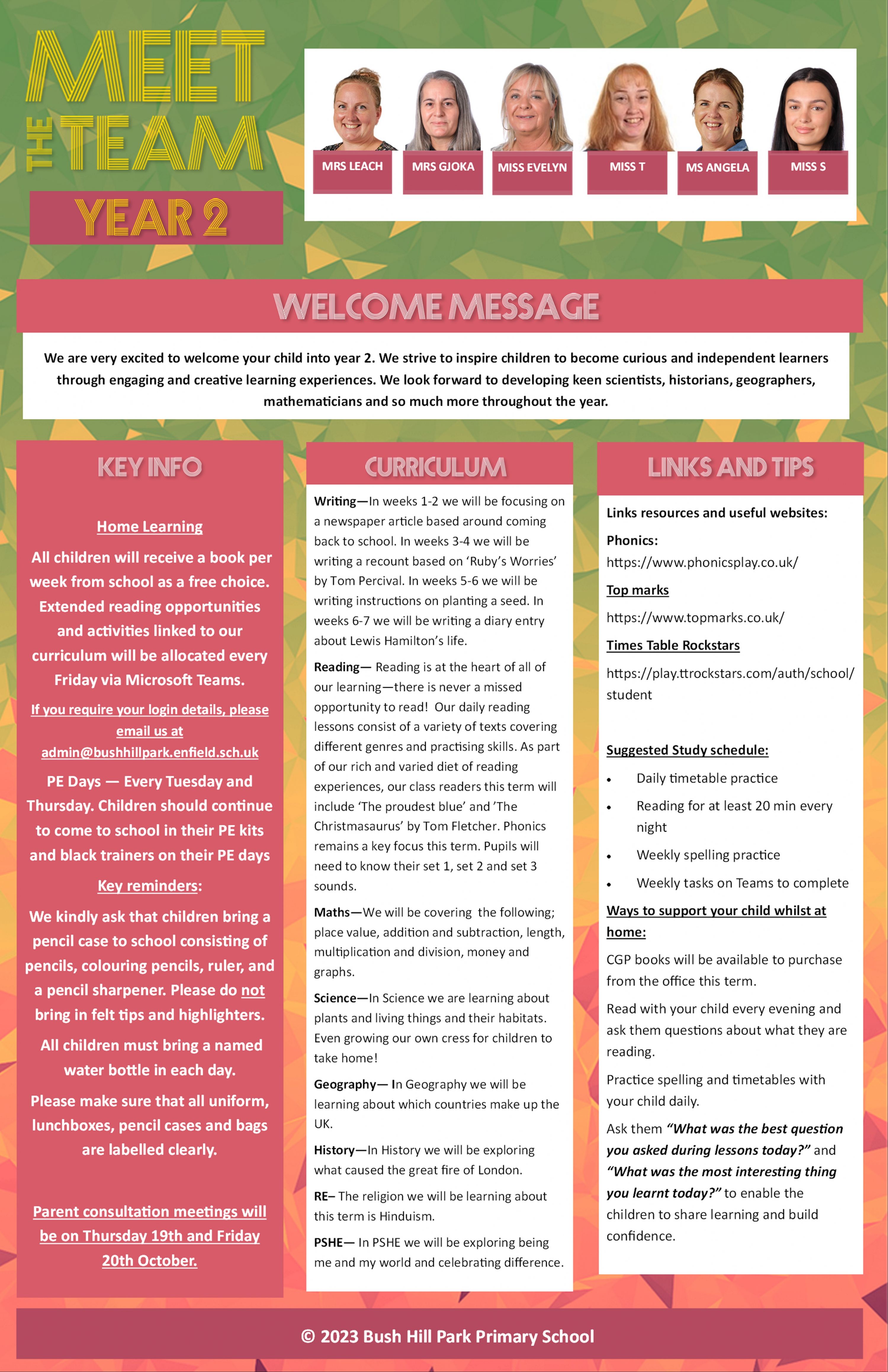 Year 3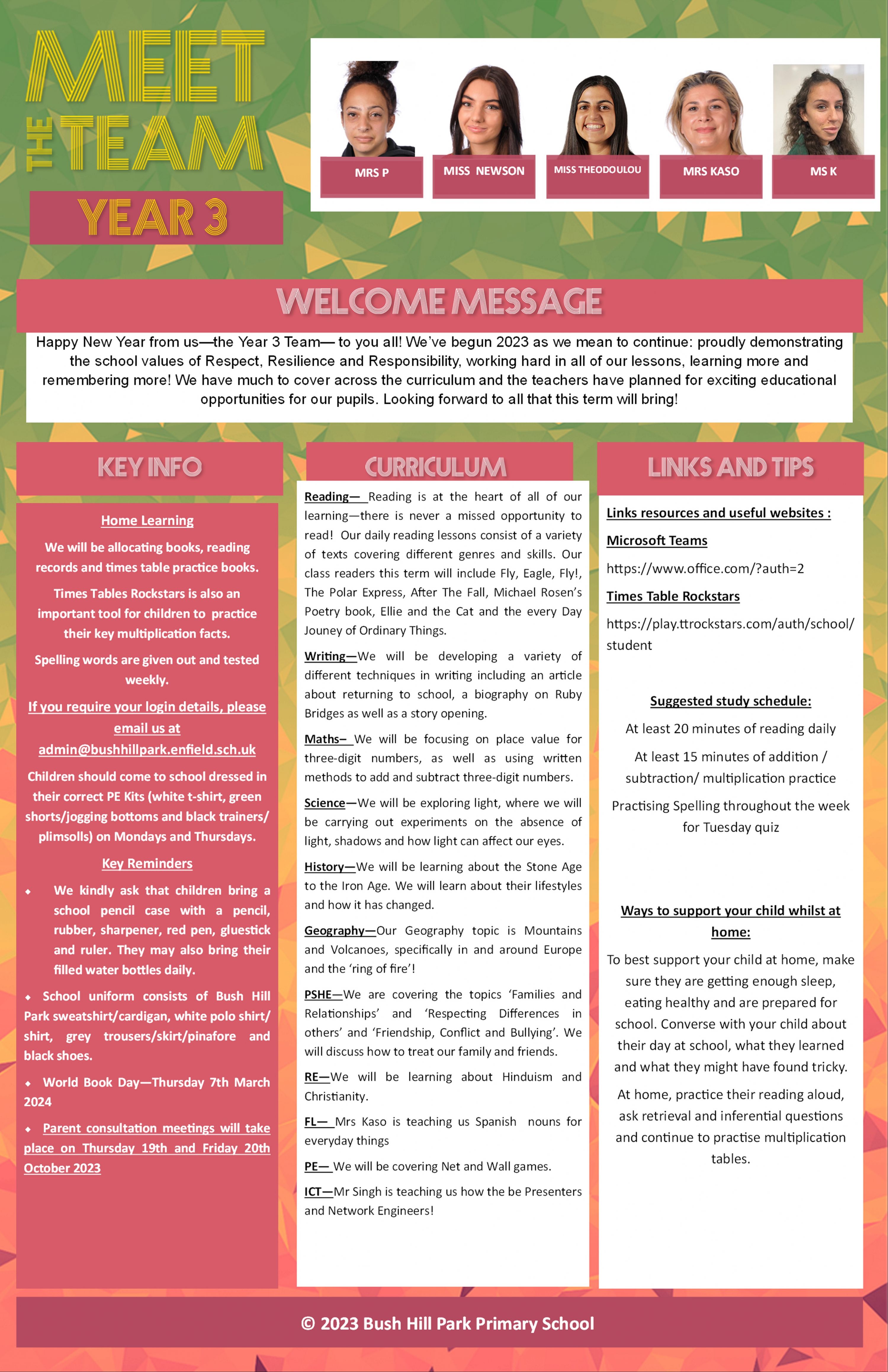 Year 4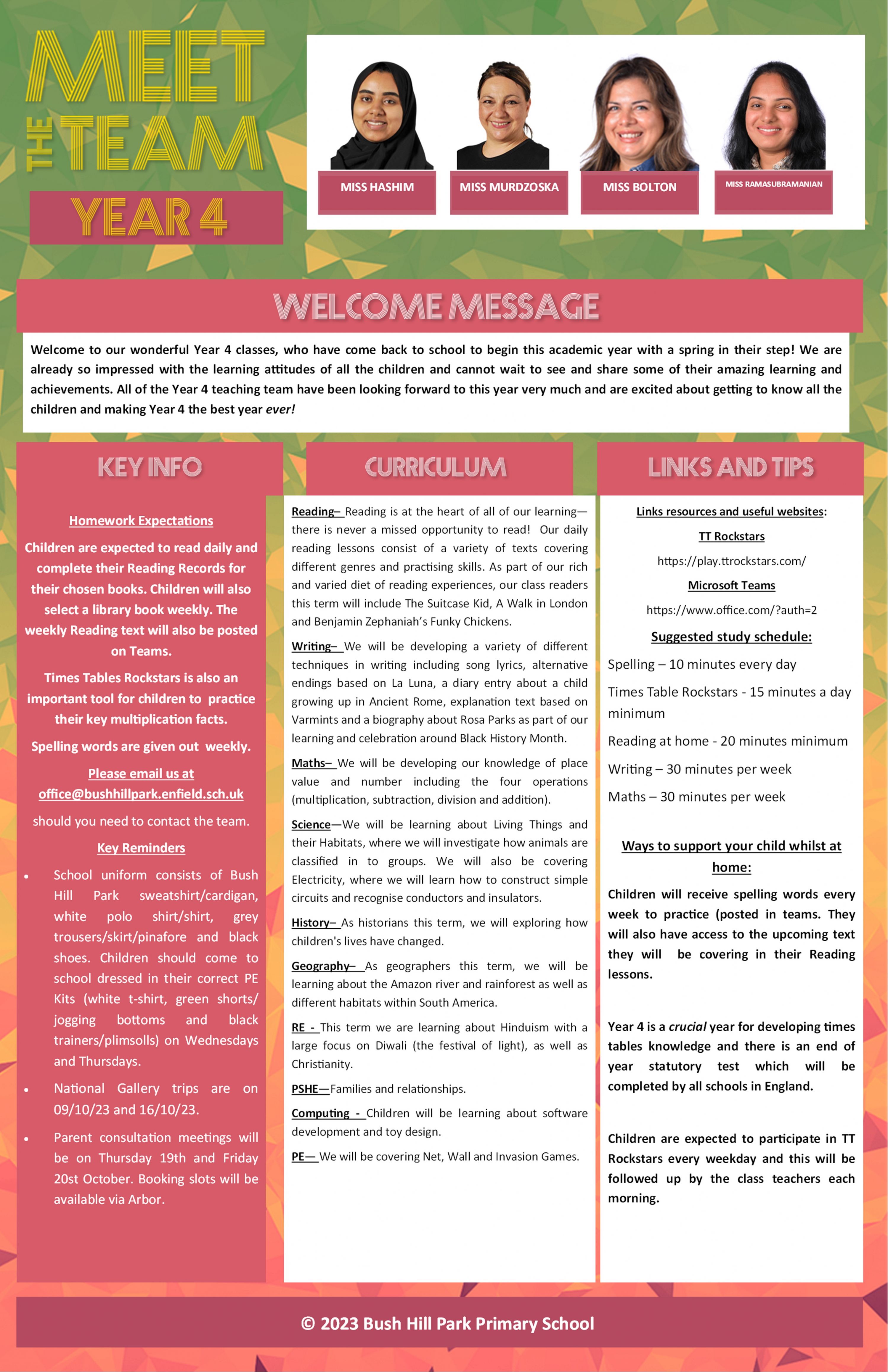 Year 5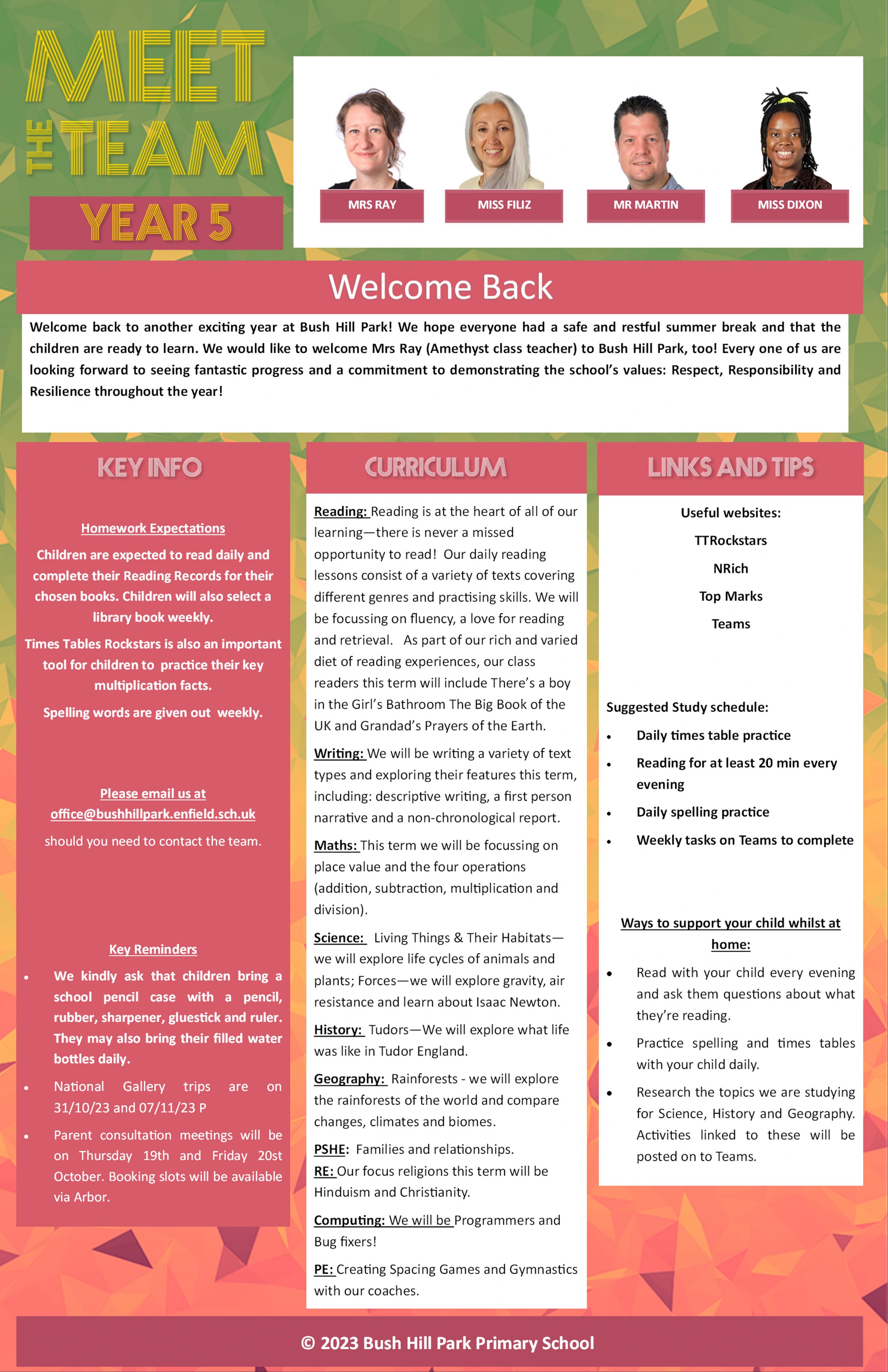 Year 6