Reading and writing in the Year 2
In Year 2 some children will continue to be taught reading and writing through our Phonics programme, Read Write Inc. Most children will start our English programme Success For All (SFA). The majority of children in Year 2 will be part of SFA by the end of the academic year. Children do not move into our SFA programme until we are satisfied they have completed all the levels in phonics.
All children take part in statutory testing at the end of Year 2 (SATs). Children are tested to assess whether they reach the required standard in Writing, Reading, Grammar & Spelling and Maths.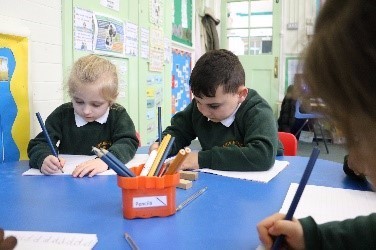 Phonics


Phonics is a system whereby children learn to read and spell by using the sounds in each word. There are many ways of teaching phonics but research has shown that synthetic phonics is the most successful. Read Write Inc is a synthetic phonics programme. The 2014 Curriculum insists that all schools use phonics as their primary approach to teaching early reading and writing skills.
Some children in Year 2 will continue to receive phonic lessons. The children are grouped according to their ability and taught in small groups by an adult who has received specialist phonics training. Children's progress is regularly reviewed and assessed. Each lesson is followed by a writing lesson that continues to develop their key skills.
Any child in Year 2 that did not reach the required standard in the Year 1 phonic check will be expected to retake the test in Year 2.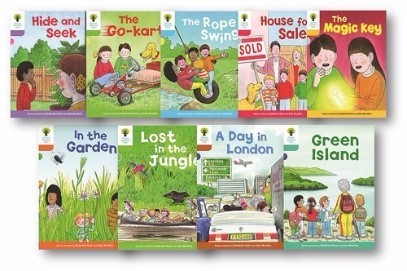 Home Reading Books
All children in Year 2 will receive a reading book that supports their reading development (a banded or scheme book). Teachers will carefully assess each child to decide which book they take home. These are books that allow parents to support their learning. Children are also allowed to choose a book from the class library that they can share with adults at home.

Daily Supported Reading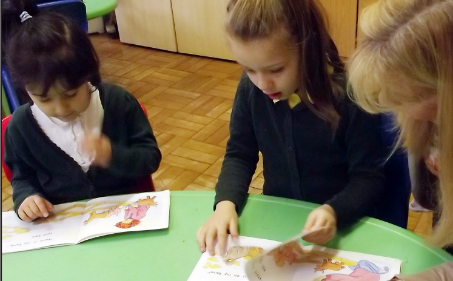 Some children will continue to be part of our Daily Supported Reading programme (DSR). Children read in a small group every day and it develop their comprehension skills and a range of strategies for reading unknown words. Children are grouped according to their ability and their progress is regularly assessed.

Spelling, Grammar and punctuation
Children in Year 2 have daily lessons in spelling, punctuation and grammar. Children receive spellings to take home and learn.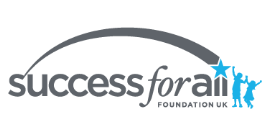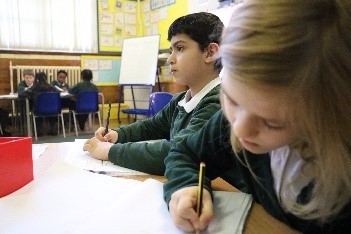 Most children in Year 2 will have their English lessons delivered through Success For All (SFA). SFA has a proven track record of raising standards in reading, writing and speaking. It is based on collaborative learning models of teaching and learning which also help develop children's critical thinking, cooperation and communication skills. SFA develops children's ability to work independently though extensive teacher modelling and team/paired work to support the development of key skills. SFA is successfully used by a number of schools in England and Wales.
English lessons run daily for 90 minutes and comprise: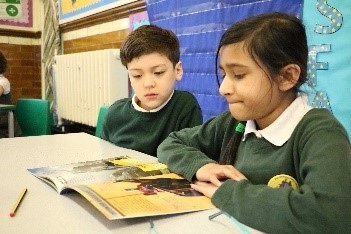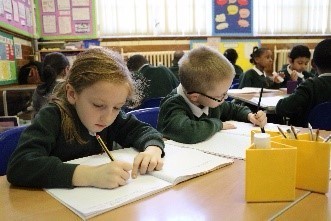 3 days of reading from a set text
Comprehension activities matched to the test including 1 individual activity
2 days of planning, drafting and editing a piece of writing inspired by the text
Grammar activities contextualised into the lessons.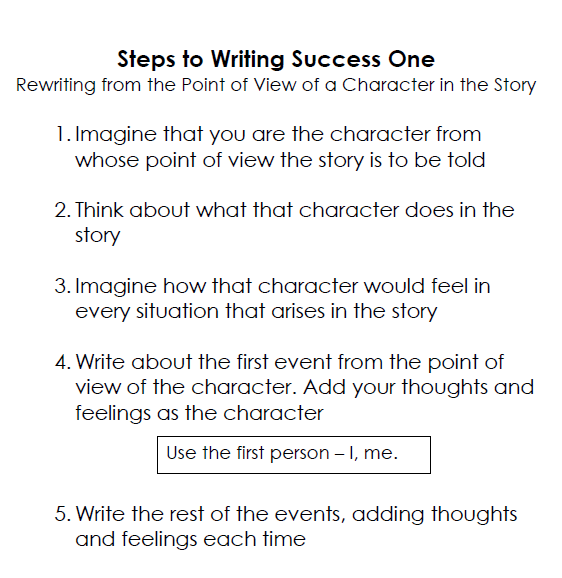 Every 3 or 4 weeks children will focus specifically on their writing skills through an extended writing unit. This also gives teachers the opportunity to plan some bespoke grammar lessons/activities that reflect the needs of the group.
Children in Year 2 are grouped according to their reading age and reading ability. This means they may not be taught by their class teacher.
Please see below for a complete list of books that are studied in SFA (Year 2).
BOOKS STUDIED IN WINGS 2
Fiction
Rita the Rescuer
The Little Polar Bear
Jim & The Beanstalk
Can't you sleep little Bear?
Dumpling
Floss
What I like (poems)
Floss
Mrs Vole the Vet
The Lonely Giraffe
Dr Xargle's earthlets
Danger, Monsters, Aliens (Digitext)
The Selfish Giant
Bog Baby
The Paperbag Princess
The Gruffalo
Burglar Bill
Rapunzel
The Tiger Child
Amazing Grace
Lighthouse Keeper's Catastrophe
Playscripts
Fur and Feathers
Poetry
Poems to be read aloud
Seaside Poems
Non-Fiction
Extreme Weather (digit text)
I wonder why spiders spin webs?
Oceans and seas
Presentation skills- media
Why do Stars Twinkle?
China