Reading and writing in the Year 1
In Year 1 we continue to use the same programmes that children will be familiar with in Reception. Children will receive daily phonic lessons followed by a focussed writing lesson.

Early reading and writing: Phonics
Reading and writing in the Year 1 is primarily taught through phonics. At Bush Hill Park we use Read Write Inc. Read Write Inc is a phonics

based programme that is used by over a quarter of all primary schools in England and Wales. Read Write Inc is a complete programme that incorporates reading, writing and spelling.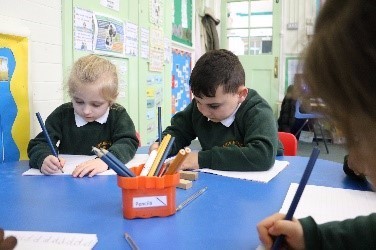 Phonics is a system whereby children learn to read and spell by using the sounds in each word. There are many ways of teaching phonics but research has shown that synthetic phonics is the most successful. Read Write Inc is a synthetic phonics programme. The 2014 Curriculum insists that all schools use phonics as their primary approach to teaching early reading and writing skills.
In Year 1 children are grouped according to their ability and taught in small groups by an adult who has received specialist phonics training. Children's progress is regularly reviewed and assessed.
All children in Year 1 take part in the statutory Phonics check (usually around May). This is a government check that helps us evaluate whether Year 1 children have reached the required standard or phonic understanding.

Home Reading Books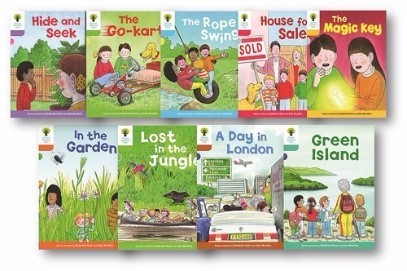 All children in Year 1 will receive a reading book that supports their reading development (a banded or scheme book). Teachers will carefully assess each child to decide which book they take home. These are books that allow parents to support their learning. Children are also allowed to choose a book from the class library that they can share with adults at home.

Daily Supported Reading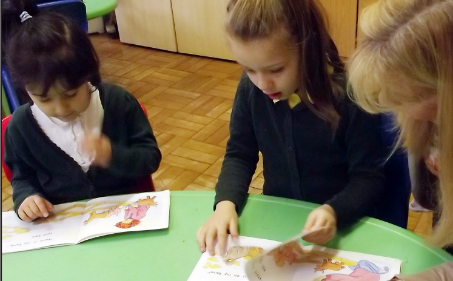 In the Autumn and Spring Term Year 1 will continue be part of our Daily Supported Reading programme (DSR). Children read in a small group every day and it develop their comprehension skills and a range of strategies for reading unknown words. Children are grouped according to their ability and their progress is regularly assessed.

Writing in Year 1
Children in Year 1 will receive daily writing sessions delivered by their class teacher. These lessons will focus on the skill of writing and include grammar, punctuation and spelling. The children will read a focus book and model their writing on the text. Please see below for a complete list of books that will support their writing.
Books used to support writing in Year 1.
Autumn Term

Spring Term

Summer Term

The Gingerbread Man

The Little Red Hen

Pumpkin Soup

Amazing Grace

Peace at Last

Elmer

Traction Man

Stick Man

Non-Fiction books about toys and games.

The Cat in the Hat

Robin Hood

Ancient Greeks/Ancient Egyptians

Funny Bones

Handa's Surprise

Making a smoothie/Fruit Salad

Where the Wild Things Are

Icarus the boy who could fly

Non-fiction: Wheels

The Acrobat

Avocado Baby

The farmer and the clown

If I ran the circus