KS2
English reading and writing

In KS2 English reading and writing is delivered through Success For All (SFA). SFA has a proven track record of raising standards in reading, writing and speaking. It is based on collaborative learning models of teaching and learning which also help develop children's critical thinking, cooperation and communication skills. SFA develops children's ability to work independently though extensive teacher modelling and team/paired work to support the development of key skills. SFA is successfully used by a number of schools in England and Wales. English lessons run daily for 90 minutes and comprise:
3 days of reading from a set text
Comprehension activities matched to the text including 1 individual activity
2 days of planning, drafting and editing a piece of writing inspired by the text
Weekly spellings using the No-Nonsense spelling programme
Grammar activities contextualised into the lessons.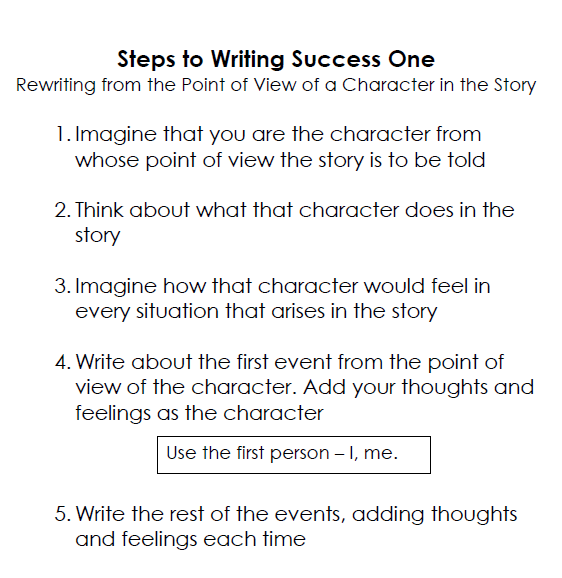 Every 3 or 4 weeks children will focus specifically on their writing skills through an extended writing unit. This also gives teachers the opportunity to plan some bespoke grammar lessons/activities that reflect the needs of the group.
Children are grouped according to their reading age. The majority of children are taught English in their year groups. This does mean that some children may be set in SFA Groups that are above or below their chronological age. All children are carefully placed to maximise their learning therefore children are not necessarily taught by their class teacher but in SFA Wings Groups.
A very few children at KS2 will still require support in developing their reading skills either because of gaps in their knowledge or because they are new to English. They are taught through our phonics programmes, Read Write Inc (Year 3) and Fresh Start (Year 4, 5, 6). Our aim is to accelerate their reading progress so that they can join an appropriate SFA Group.
The Wings Group divide into:
| | | |
| --- | --- | --- |
| WINGS GROUPS | READING AGE | CORRESPONDING YEAR GROUP |
| Wings 2 | 6.5-7.5 years | Year 2 Year 3 |
| Wings 3 | 7.5-8.5 years | Year 3 Year 4 |
| Wings 4 | 8.5-9.5 years | Year 4 Year 5 |
| Wings 5 | 9.5-11 years | Year 5 Year 6 |
| Wings 6 (not yet used at BHP) | 11+ years | Year 6 Year 7 |

Note for parents: If you are unclear about which SFA/Wings group you child is in please speak to your Child's class teacher.


See below for a full list of books studied in SFA. For a more information on the writing and reading foci of each text please request copies of the Termly SFA planning.
| | | | |
| --- | --- | --- | --- |
| Books studies in Wings 2 | Books studies in Wings 3 | Books studies in Wings 4 | Books studies in Wings 5 |
| Fiction | Fiction | Fiction | Fiction |
| Rita the Rescuer | The Hodgeheg | The Wreck of Zanzibar | Kensuke's Kingdom |
| The Little Polar Bear | The Owl who was afraid of the dark | The Silver Swan | Greek Myths |
| Jim & The Beanstalk | Incredible Insects | Drag'n'drop: Digitext | The Mousehole Cat |
| Can't you sleep little Bear? | Grace & Family | Room 13 | Journey to Jo'burg |
| Dumpling | Robin Hood | Aldophus Tips | St George & The Dragon |
| Floss | Fairy Tales | Secret Friends | The Firework Maker's Daughter |
| What I like (poems) | Feargal Fly Digitext | The Suitcase Kid | Classic Extracts |
| Floss | Amazing Creatures | When Jessie came across the sea | Playscripts |
| Mrs Vole the Vet | The Willow Pattern Story | Film Narrative: Rataouille | Johnny & The Dead |
| The Lonely Giraffe | Flat Stanley | Playscripts | Poetry |
| Dr Xargle's earthlets | George's Marvellous medicine | The Goodtime Boys | I like this poem |
| Danger, Monsters, Aliens (Digitext) | Cliffhanger | Poetry | The Highway Man |
| The Selfish Giant | Playscripts | Poems about the Sea | The Lady of Shalott |
| Bog Baby | Anthology | Carribbean Poetry | Poems from Different Time |
| The Paperbag Princess | Poetry | Spooky Poems | Poems to be Performed |
| The Gruffalo | Shape poems | Poems to perform (The Works) | Non-Fiction |
| Burglar Bill | Noisy Poems | Please Mrs Butler | Film Stars |
| Rapunzel | Non-Fiction | | Anne Frank |
| The Tiger Child | Natural record breakers | Non-Fiction | The daily life of a WWII evacuee |
| Amazing Grace | Making the past into presents | Life in Space | Space Probe |
| Lighthouse Keeper's Catastrophe | 101 Ways to save the planet | Titanic | Quakes Floods & Other Disasters |
| Playscripts | The search for Tutankhamun | Greatest Warrior Knights | How to Persuade People |
| Fur and Feathers | Understanding TV | Have Your Say | Fantastic Mr Dahl |
| Poetry | How a book is made | Roman Chronicles | |
| Poems to be read aloud | Dear Greeenpeace | Ice Brick Straw: Digitext | |
| Seaside Poems | | | |
| Non-Fiction | | | |
| Extreme Weather (digit text) | | | |
| I wonder why spiders spin webs? | | | |
| Oceans and seas | | | |
| Presentation skills- media | | | |
| Why do Stars Twinkle? | | | |
| China | | | |